Meet Our Physician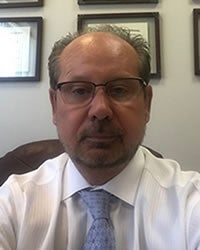 Dr. Krzysztof Kacprzak, FACP
Core New England, Medical Director
Renowned internist and hormone replacement specialist Krzysztof Kacprzak, MD, has a unique medical philosophy.  Dr. Kacprzak believes through individualized diagnostic testing, a patient-centric approach, and personalized treatment plans, you can identify the root causes of any symptoms a patient is experiencing and help restore lost hormone levels and prevent age-related diseases.  Dr. Kcaprzak who is also referred to as, "Dr. K" has been treating patients for over 40 years.   Since Dr. K has worked as a Family Practitioner he is able to blend the scientific approaches of traditional healthcare with proven natural integrative therapies.  He is able to get to the root cause of his patients concerns and symptoms much quicker than traditional providers. Dr. Kacprzak mentions, "Our unique and robust blood testing makes CORE much more advanced than any other clinics, our approach to total wellness is not one-size-fits-all." His goal is to help patients restore vitality and optimal health throughout all stages of their life.
Areas of Specialization
Bioidentical Hormone Replacement Therapy
Functional Medicine
Anti-Aging Medicine
Nutrient Therapy
IV Therapy
Peptide Therapy
Male and Female Sexual HealthEducation
Wroclaw Medical University, Medical Doctor
Medical License
Internal Medicine, Commonwealth of Massachusetts
New York
Florida
Board Certifications
American Board of Internal Medicine
Languages
English
Polish
Russian
For more information about Dr. K or Core New England, call our office at (781) 269-5953!